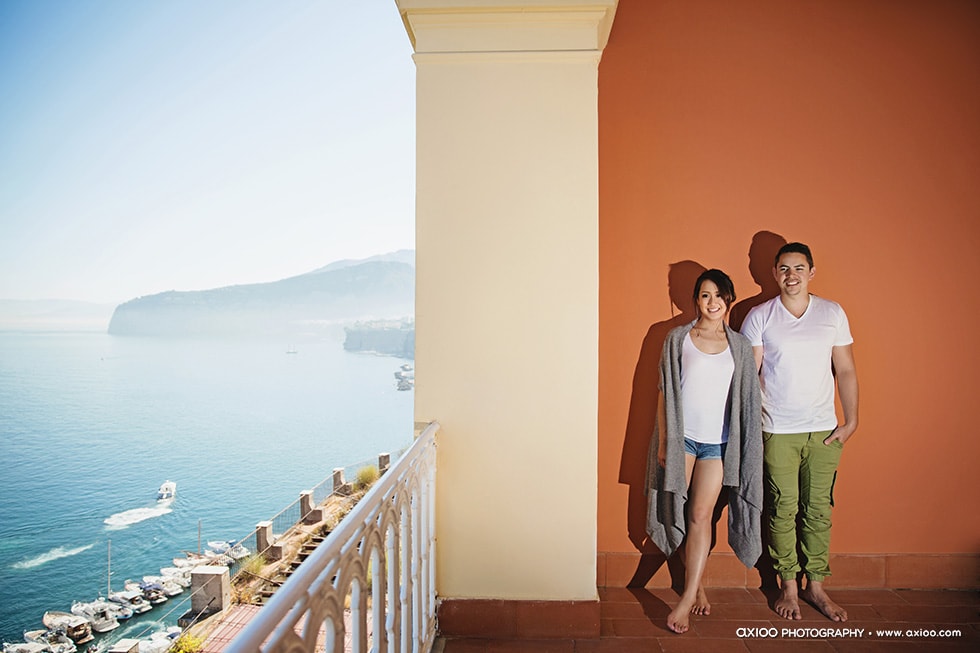 Have you ever seen a dolphin? If you have, you probably know what joyful and intelligent creatures they are. Even in captivity, they are endearing creatures that can bring our hearts closer to them just by watching them play. However, to see them, coincidentally, in the sea… now, that's a special experience. Sailors have long believed that dolphins sighting brings them good luck. These marine mammals are believed to be spiritual messengers from the sea.
Well, call it a myth because it probably is, but after spotting a dolphin on the Amalfi Coast, I am slowly becoming a believer. It was unintentional. We didn't set off wanting to see dolphins. (That's the reason why I don't have any pictures of the dolphins. In case you want to scroll down this page, hoping to spot the dolphins, sorry to disappoint.) We were just on a yacht, getting ready to start our shoot, when we saw them. It was a rare moment. Even the captain said so.
We started the photo session with a lot of blunders. Starting with Matthew missing his flight from London to our car getting hit in Positano, just as we were leaving the hotel. Thank God, it wasn't a serious accident and no one was hurt. However, it was definitely a downer. But seeing those dolphins, just dancing with playfulness and joy, even for a brief moment, I could feel the energy shift. Those few seconds made this trip really memorable.
Please browse through this pre-wedding album of Matthew and Olivia, taken in Paris and the Amalfi Coast of Italy. I hope you enjoy the pictures, even though there aren't any dolphins in them.
Love,
Will