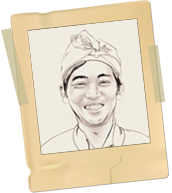 "Techniques can always be learned but the soul of a photo undeniably belongs to the photographer." This is the quote that Adi always carries in his mind every time he clicks on his camera. The result is a strong connection between moments, emotions and memories in his photographs.
Adi is rather a shy guy that gets funnier once things warm up. His slapstick kind of jokes brings smiles and laughter home, all day long. He loves the afternoon cuddle-time with his little family the most, then quickly grab any camera in reach when the sun somehow cast a wacky pattern on the wall. He likes to keep his photos simple & soothing, bold & strong, captivating & sometimes bizarre.
Adi digs in the chemistry of two lovebirds looking at each other, the sincere smiles when words of love are whispered, or simply the gentle breeze that passes between kisses. Adi loves the art of photography so much that working day feels like holiday to him!