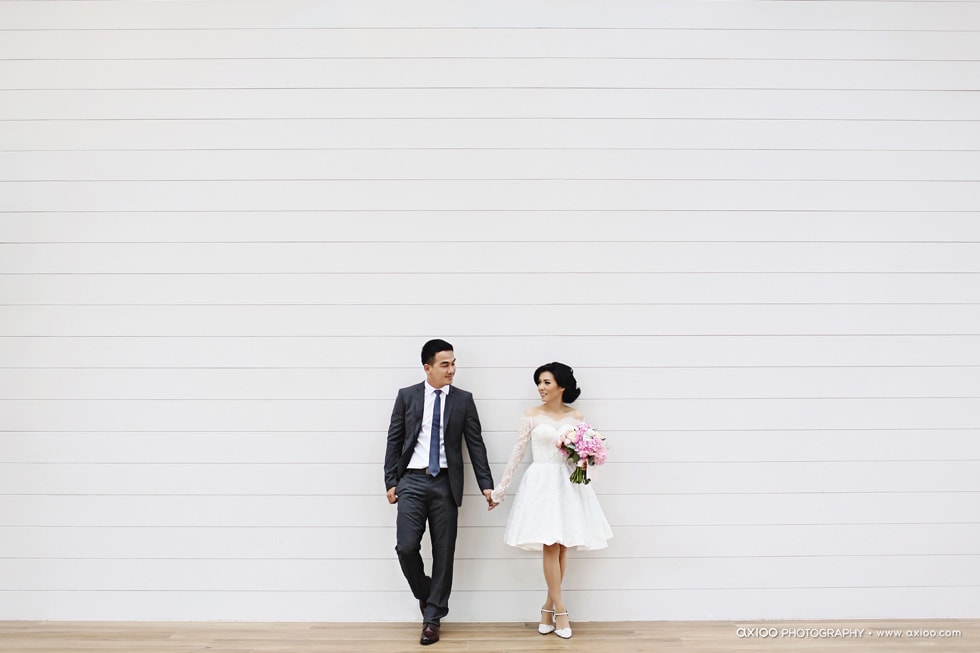 Joe & Julie Taslim's 10th Wedding Anniversary by Will
...how they looked at each other and how their eyes seemed to shout, "I love you!"
On the day of Joe and Julie's 10th wedding anniversary celebration, the MC asked them, what had inspired them to celebrate their anniversary, Julie replied: David and Fen's 10th anniversary celebration a few years ago. At that moment, I thought about how lucky I was to be surrounded by such inspiring people to create my relationship goal.
I've been in long distance relationship for 9 years. We've been together through the long years and the long distance apart. But lately, as my wedding date is drawing near, I have found myself thinking about how will things be after we're married. Will I still feel butterflies whenever I see her? Will I still experience the same kind of happiness or nervousness that makes our relationship exciting? I heard that some people gave up going to the movies after they were married. They didn't have date nights and never did the things they used to love doing before they were married. I got so worried. I was excited, but I was worried as well.
However, on Joe and Julie's 10th wedding anniversary celebration, all my worries instantly vanished. It was as if it disappeared into thin air. I watched how Julie pull off the greatest surprise she's ever done in her life, with the help of their family and friends. I saw how Joe, who didn't have the slightest clue about the event, couldn't hide his million dollar smile as he walked into the venue and saw his family and friends waiting for him. I saw how they looked at each other and how their eyes seemed to shout, "I love you!"
I needed to set my goals right, and that goal was standing in front of my face. My relationship goals. Joe and Julie. David and Fen. 10 years of marriage.
10 years of fun.
10 years of continuous learning.
10 years of family.
10 years of love.
And I have nothing to worry about.
Thank you for sharing your day with me, Joe and Julie. You are an inspiration.
Love,
Will