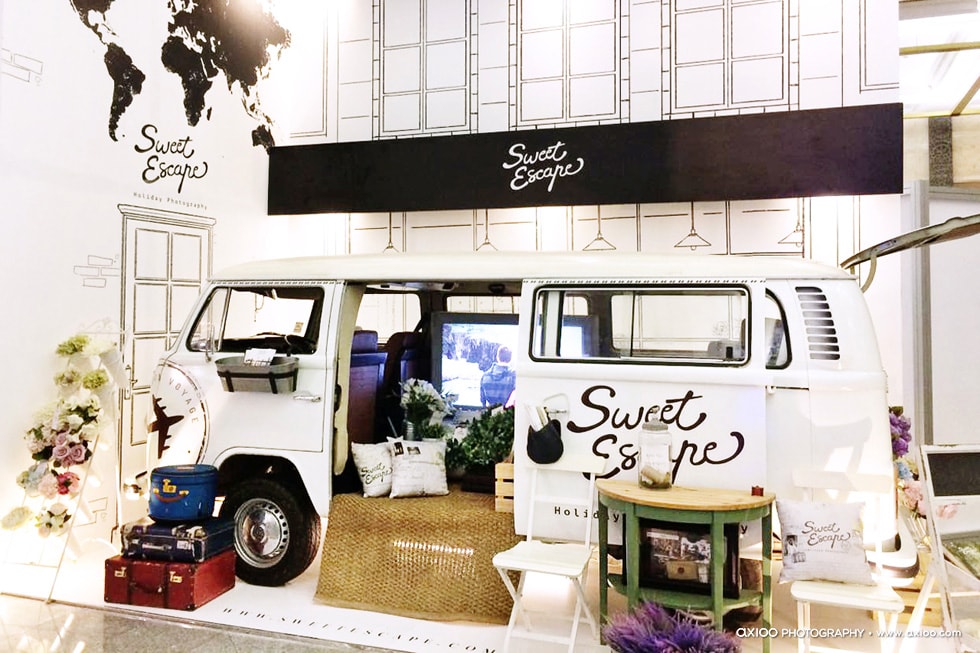 NEWEST VACATION ESSENTIALS
12 SEP 2016
"The best part of a vacation are the memories."Time seems to slow down when you're on vacation. You savor every experience, every activity, every connection. On your vacations, you are closer to your family. You laugh. You bond. You share intimate moments. And in this fast-paced world we live in, these moments are rare.
"...connecting them with 150 photographers from across the globe."
Sweet Escape turns your vacations into beautiful, emotionally candid photos. It's like having a personal photographer to capture the most intimate, raw, and unedited memories. Sweet Escape will change the way you remember your vacations by giving you a beautiful memory lane to walk down on.
Sweet Escape is a holiday photography service founded by David Soong, the same person who revolutionized the wedding photography industry in Indonesia through his company, AXIOO Photography. Sweet Escape captures moments for vacation goers, connecting them with 150 photographers from across the globe.
Sweet Escape took part at Kompas Travel Fair last weekend. It was a great chance to introduce to the enthusiastic vacation-goers to the newest vacation essential. We were so happy to see so many people flocked our pretty booth and we get to talk about what Sweet Escape really is: the best souvenirs to take home at the end of the vacation.
Cheers,
Sweet Escape Team