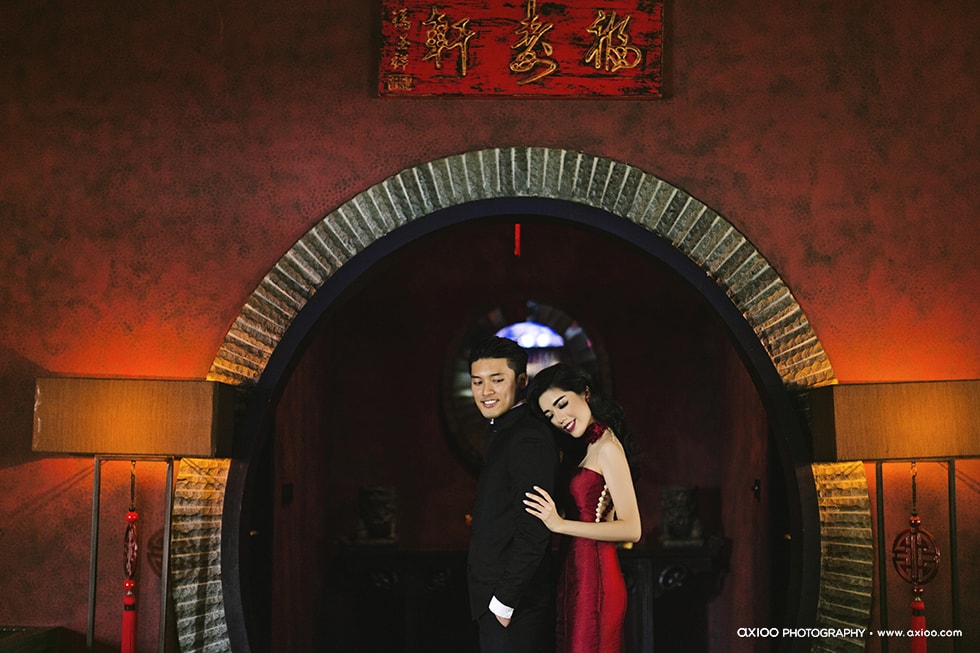 INSPIRATION : ORIENTAL DELIGHT
25 JAN 2017
As a country with over 300 ethnic groups spread across more than 17.000 islands, Indonesians are bound to have a plethora of beauty. These magnificent combinations of mixed cultures mean that the lucky Indonesians get to play with infinite elements of tradition, whether in beauty, fashion, and of course, photography.
One of the traditional dresses that I absolutely adore is the Qipao or Cheongsam. There is something about this elegant and timeless piece that brings out the modesty, softness, and beauty all at once. It's truly a blessing, for both the wearers and the admirers, that Qipao is making quite a comeback in recent years. And not just in wedding photography, but in celebrations of many other Chinese traditions as well, such as the Chinese New Year or other ceremonies and festivals.
Every time when an Axioo bride is clothed in this special garment, we're instantly excited for the endless possibilities that Qipao and Bali have to offer. Afterall, Bali is not limited only to coastlines or archaic Hindu temples. Our beloved Bali is ever-universal in many senses, from local cafes with Chinese themes, gorgeous landscape that reminds you of Spring time, and the backdrop of skyline with a thousand stars. Even when the setting is utterly clashing with oriental theme, Bali always prevails with its winning charm and tropical beauty.
Overall, Bali is the perfect place to play with your imagination, including this figure enhancing and passion-stirring versatile piece of any Qipao. So, if you're ever in doubt, go on and take it along with you. We're certain that your feminine allure of classic beauty will shine just that much more when you're in Bali.
Love,
Dae